Novotema for energy saving     
Novotema has chosen the path of sustainable development and it's now  pursuing it with a new project, currently in progress. This project has plenty of goals: increase of energy efficiency, waste reduction, reduction of the environmental impact, lowering energy consumption and, last but not least, cost savings.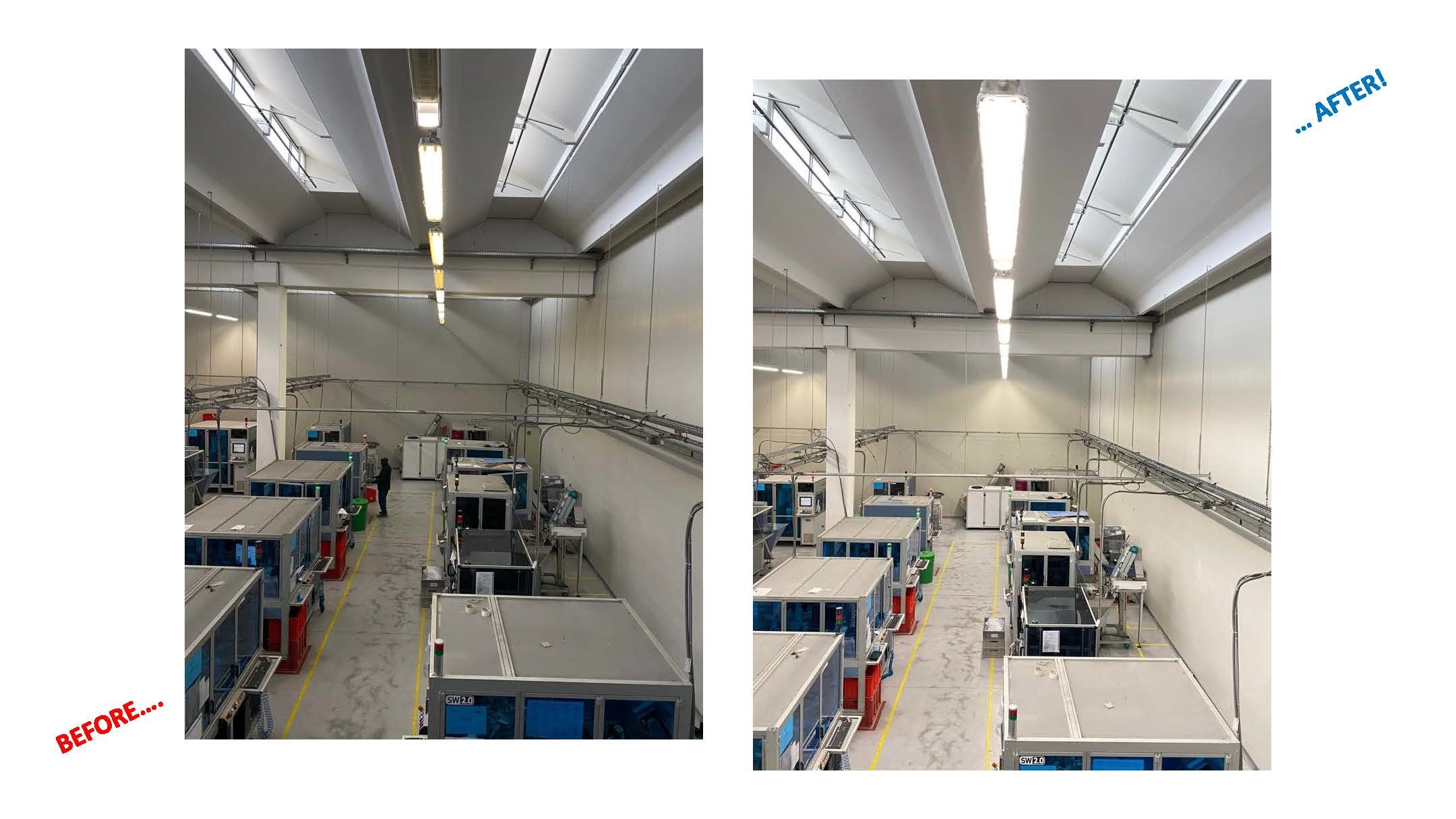 In Novotema we continue our path on the road to sustainability and energy saving. 
In the past months several activities have been planned and realized.
All the conventional lamps in the offices and in the productive departments, laboratories and warehouse have been switched to LED lights.
In some specific areas the lights have been connected to a sensor that automatically switches on and off the lights, in order to avoid that they accidentally remain switched on.
In Novotema all our machineries are connected to a pneumatic system which is managed by an air compressor.
During a periodic check on the air compressor, some leakages were discovered.
A deep maintenance has been performed on this device and the majority of leakages was blocked.
After the maintenance, the air leakages were reduced by 40% and this of course also implies a reduction on the energy consumption.
Last but not least, on the company screens used to vehiculate the corporate communication, the company shared messages in order to drive the attention to the energy saving topic and raise awareness.
At Novotema we always try to commit to the highest quality standards in our products but we also take very seriously the attention to respect for the environment and we do our best in order to make our business more sustainable.