A journey through Novotema: the choice of materials
Choosing the right material to produce a sealing solution is an extremely important step in the gasket design and manufacturing process.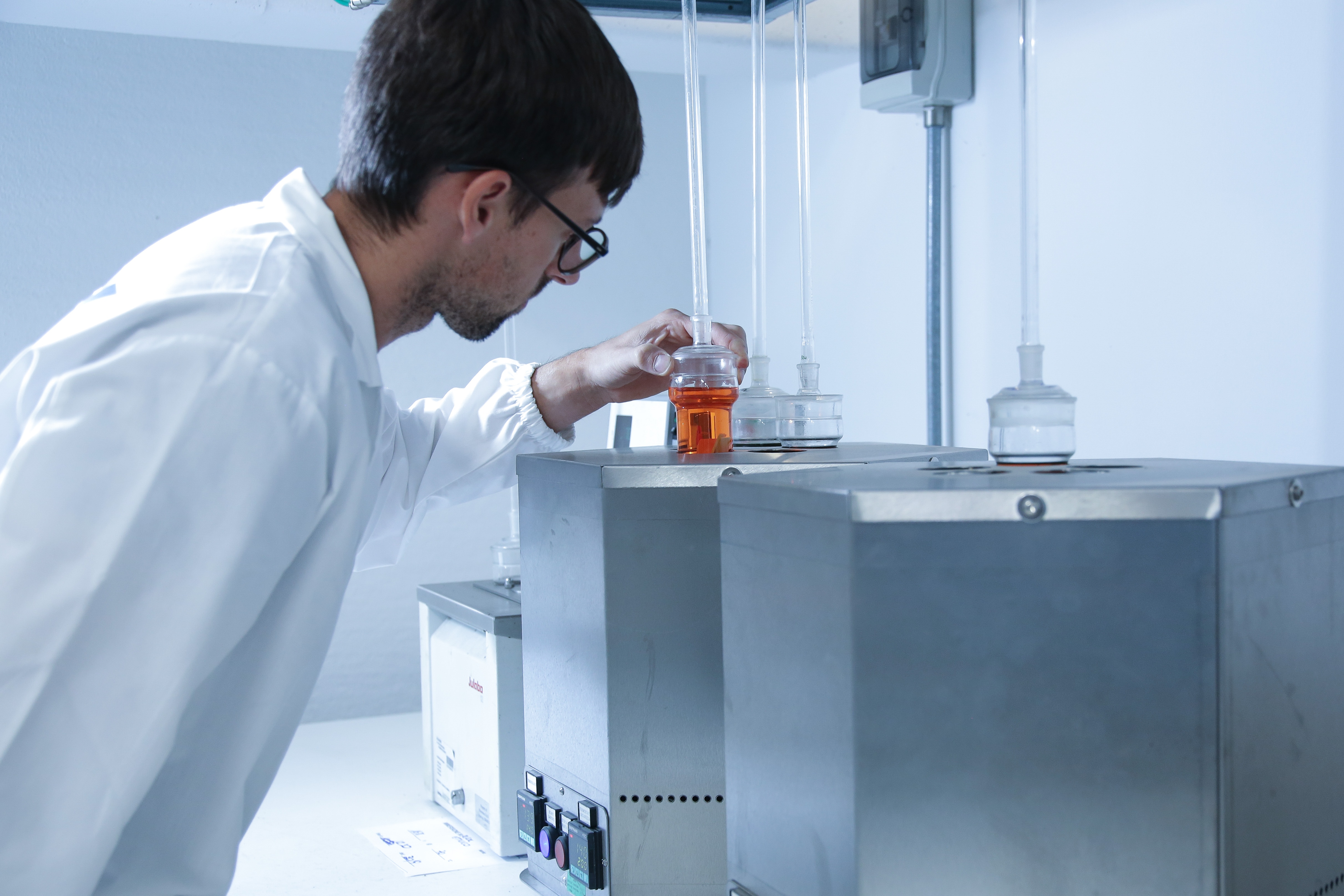 Choosing the right material to produce a sealing solution is an extremely important step in the gasket design and manufacturing process. At Novotema, we are committed to supporting our customers all the way up to the realization of the most suitable sealing solution for customers' specific needs: our technical department and laboratory, thanks to their vast knowledge and experience, are ready to assist them from the beginning, starting from the choice of the material to be used.
How does the choice of material works?
First of all it is essential to consider the application of the sealing solution and its operating conditions. This involves evaluating the maximum and minimum operating temperatures. We will also have to analyze any possible contact with external and potentially aggressive agents, such as oils, fats, organic fluids, gases. It will also be necessary to examine the required performance by analyzing characteristics such as resistance, sticking, fatigue in dynamic applications, static and dynamic friction. There are really many parameters to take into consideration and Novotema will help you select the most suitable material for your application also taking into account the geometry of the component. The geometry of the sealing solution and the material used are in fact strictly related variables.
Some of the most commonly used materials in our sealing solutions are NBR, HNBR, EPDM, silicone (both paste and liquid), fluorosilicone, FKM and FFKM. For each of these materials, we deal with multiple variants and each of them  differs to meet a wide range of needs.
At Novotema we are also able to prepare bespoke compounds for specific applications thanks to the long-standing collaboration with our partners. Once we have identified a selection of potential suitable materials, we can run tests in our laboratory to evaluate the performance of the materials. This allows us to collect data and provide an accurate evaluation of the materials' performance against your specific needs.
A positive aspect of our process is the ability to balance performance and suggested material cost. Our transparency and fairness are essential to create added value for our customers: we want to offer high performance sealing solutions while avoiding unnecessary costs to our customers.
The formulation of the compound is therefore a key step, but not the only one of course, in the entire process of creating our sealing solutions. For example, we can also suggest our customer which surface treatment to apply to the gasket, but this is a topic we will discuss later.
For every compound used, we supply a technical bulletin which reports the main characteristics of the material, as well as the results of the various tests, such as the compression set, breaking load, elongation at break, swelling and variations of mechanical and physical specs after contact with external elements.
There are two peculiar collaborations that allow us to make the difference. As part of IDEX Corporation, we have the opportunity to work closely with PPE Ltd., our sister company based in the UK. PPE is a company well known as one of the leading experts in the development of very high performance compounds, especially for applications in the Oil and Gas market. Thanks to this partnership, we have access to a broad range of specialized knowledge and advanced resources in the field of sealing solutions for applications in these specific markets.
Furthermore, we work closely with Brescia University. This collaboration is especially valuable when it comes to addressing specific requests for non-standard testing. We can rely on their experience in the field of advanced characterization of elastomeric materials and on their laboratory equipped with technologically advanced instruments dedicated to research. Thanks to this partnership, we are able to tackle complex technical challenges and offer advanced customized solutions.
In conclusion, whether you are in the mobility, medical or industrial market, we are here to provide you with high quality, tailor made sealing solutions.